Rate This Concept Now!
Designer: BLUE FROG ROBOTICS
Categories: Technology | Robotics | Home | Recreation
Year: Present-2020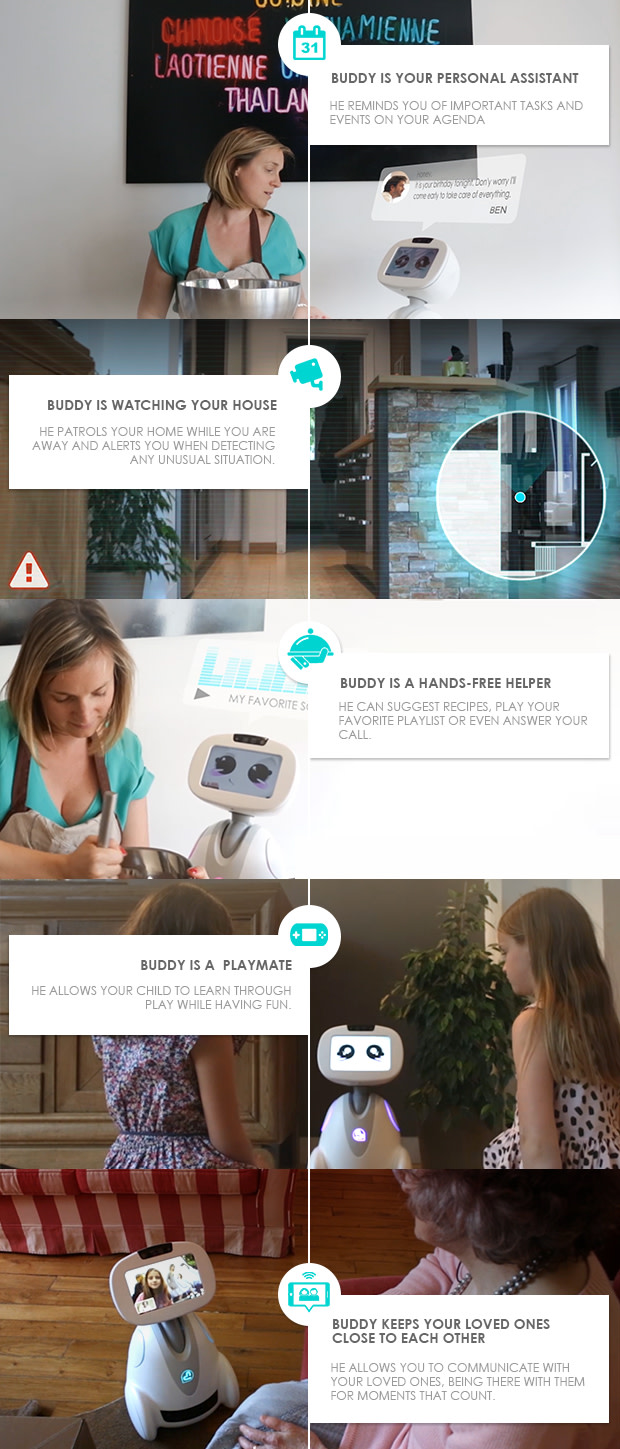 Overview: BUDDY is the revolutionary companion robot that improves your everyday life. Open source and easy to use, BUDDY protects your home, entertains your kids, & helps you stay connected with the ones you love.
Visit This Concept At BUDDY